Pregnancy can be one of the most incredible times of a woman's life. It's inherently a rite of passage and a BIG step into the unknown. It's a time when momma-to-be needs some extra support from her family and community as she prepares her body, mind, and spirit for her transition. And also a time for solitude, reflection, and "pause" before this little person with her/his/their own needs, likes, and dislikes, comes into her life.
Holistic Doula Package
As long as it takes @ $800.00
Includes prenatal, birth, and postpartum care to support you in experiencing the most magical time of your life. A doula is a professional trained in childbirth who provides emotional, physical, and educational support to a mother who is expecting, is experiencing labor, or has recently given birth. The doula's purpose is to help women have a safe, memorable, and empowering birthing experience. An Acupuncture Doula can support momma-to-be even further by reducing pain and the occurrence of tears, by lowering anxiety and fear, and by helping to move things along if that's what needs to happen. To read more about this offering see:
Fertility Acupuncture Treatment w/ Herbal Medicine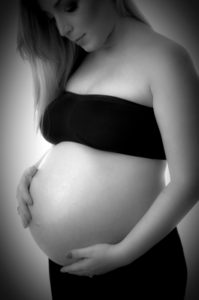 1 hour @ $95.00
Sometimes pregnancy just doesn't happen right away and there are many reasons for this and SO many ways to work towards conception. In my practice I've seen countless women coming from fertility doctors with paperwork declaring them or their partner as "INFERTILE" when only weeks or months later, we find that they become pregnant, seemingly effortlessly. If this is you, please don't despair! There is so much we can do together in the treatment rom to increase your and your partner's fertility!
Acupuncture & Herbs for a Healthy Momma (Pre and Post-Partum)
1 hour @ $95.00
When things are going well during pregnancy, (Congratulations!) I recommend monthly sessions with me to keep yours and your developing baby's energy balanced and vital. Even when there aren't problems per se, there are many incredible ways to keep preparing your body for each stage of pregnancy so that the changes are welcomed and understood. When there are issues (such as morning sickness, back pain, round ligament pain, hip pain, acid reflux, breech baby, and postpartum complications such as little milk production, healing after tears or C-section, depression, exhaustion, etc.), acupuncture and herbs are a safe source of relief for this momma and momma-to-be